Happy Meter
Welcome to the Happy Meter page where you can see who are the awesome people who have contributed to your extra doses of happiness. Take out all your celebratory stuff and start partying~!!! WOO HOOO!!!!!!!
Genius Doctor: Black Belly Miss 
We have goals on Patreon and they can be unlocked once it reaches that goal~ For now, we've hit all our goals! Join our patreon to enjoy early access chapters!
For an easier reference, you may like to check out the posts that's on our patreon and the amount to unlock that particular chapter would be beside it. So from there you can see how comfortable you are with your finances and pledge the amount.  We'll be looking to increase patron-only posts with our reward structure when possible!
Current Schedule:
Regular Chapters: 6 Regular Happy Doses a Week
Goal 1: 6 Extra Doses of Happiness a Week [Unlocked]
Goal 2: 6 Extra Doses of Happiness a Week [Unlocked]
Goal 3: 6 Extra Doses of Happiness a Week [Unlocked Patreon only]
---
Divine Doctor Fifth Young Miss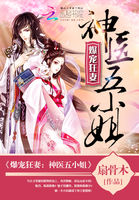 Current Queue: $2.50/$35
Schedule: 4 Regular Chapters a week
Supported Chapter: $35 per chapter. 1 extra dose of happiness a week
* Please click on our support page to contribute to the queue, thank you! *We like clearing queues at Misty Cloud Translations so if there's a long queue, we may have more than 1 extra dose a week! Thanks for your support!
Hall of Fame for Divine Doctor Fifth Young Miss
♦ Terri Ichinose
♦ Corine Teo
♦ Isabelle Bedichek
♦ Kristina Hudgins
♦ Heidi Wilde
♦ Kristina Hudgins
♦ Eleanor Woodall
♦ Kristina Hudgins
♦ Amanda Bergstrøm
♦ Candice Phelan
♦ Jon Doan
♦ The Tiggery
♦ Amanda Bergstrøm
♦ Kathy Grimes
♦ Gretchel Leah Buccat
♦ Fabian Sterzel
♦  Wendy Mew
♦  Stephanie Arya
♦  Monica Berryman
♦  Aimee Chugg
---
Mesmerizing Ghost Doctor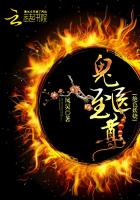 Current Queue: 9 chapters
Schedule: 6 regular happy doses a week
Supported Chapter: $18 per chapter. To add to the queue, do click on our support page, thanks! 
♦ Kang Vang
♦ Charisse Ceniza
♦ Torsten Maier
♦ Pa Thao
♦ Charisse Ceniza
♦ Kristina Hudgins
♦ Jon Doan
♦ Dania Dorat
♦ Torsten Maier
♦ Kathy Grimes
♦ Aline Bökenkamp
♦ Kathy Grimes
♦ Kaylin Matsumoto-Ariyoshi
---
Prodigiously Amazing Weaponsmith
Curren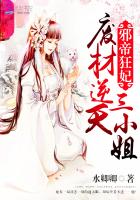 t Queue: 1 chapters
Schedule : 6 Regular Happy Doses a week.
♦ Lunar S
♦ Heide W.
♦ Torsten M

♦ Diann Y

♦ Charisse C.

♦ Jin R.

♦Torsten M
♦ Kathy G
♦

Qi H.G.



♦ Kathy G
---
"Meow" [Once again we would like to thank the following supporters for bringing smiles to the world around. Let's give them all a round of applause]
Hall of Fame for Genius Doctor Black Belly Miss
Violet Spirit (Overlord)
Drama
prin_sesa0506
Evelyn Leong
Mysth
Kang Vang
Yoon Myat Thwe
Nita Wareechatchai
Thet Aung
Tuong Vy Nguyen Vo
Kargos
Cia
PJ_123
Alexius Dem
Brenda Lee
RedApple3
Indigo Spirit (Elder)
Blue Spirit (Master)
Linh Huynh
Rynna
Pila
Fariza boua
Janine Carlos
Green Spirit (Senior Disciple)
Ceres
littleone
Nicole Anderson
Sonia Cao
P3TRINA
Brennan
Eilah Manan
Corine Teo
Waldowally098
Audrey
Katrina Brownsberger
Clyde Luo
Jessie Porter
Beadgirl
Ryne Collom
Virginia A Martin
Charlene Gutu
walnut611
Nicole Barney
Rina Patel
Anonymous
Sharifah Nur
Nieve    Mireia
Yellow Spirit (Disciple Mentor)
Serene
ImVaal
Archorn
Ngarama Rae Howell
Julie Le
fancytofu
Asean Little
Julie Feng
Patcharapong Rujirawan
Esmyyyy
TaNeshia Houston
Hue Danh
Marissa Surjawan
Jordan Duggan
Sean Kent
KH
Teito
Heidi Wilde
katann13
Ghost Fox
halr
Mieko
Nathan Christensen
SleepyPanda
dennis pettersson nygren
Zycuh ru
Francis Sodji
Oscar Aleatorius
Eugenie Lobitana
Chin Kim Yen
OlishaDragonheart
Kaity Brown
Jan Michael Sønderby
Maki
Crimson Hermit
Kokou Nukunu
Sri Rahayu Siregar
Hikari
Charlotte Solberg
Huong Tran
Rachel Su
Rahmi k dewi
Noor Aini Ariffin
NOOR AINI ARIFFIN
Rachapa Suriwong
Serieri
AzothViz
Arike Idowu
rodrigue herve
Orange Spirit (Ordinary Disciple)
slonik
Mikhael Wohlbrunn
Anamalou Alidon
Elin Eriksson
Natalya Holst
HirsuiteGremlin
sliverstrom
Mika Lehtimäki
StopandGo
Janine Carlos
Xtian Dave Vallota
Yining Tee
Linda C
Trinh Do
Anon
Chris Davis
caitlin hoy
Matthew
Alexandra
Rochelle Remolana
Mazaj
Boluwatife Adebanjo
Manuel Lopez
Phanlada Leekhaphan
Jiri Krivak
Sterryos
Phalotai Kuakpetoon
Saleh Salehi Nezhad
Elinee Sheen
XianxiaMonster
JoWi
Feather
Torsten
Yanyun Gao
James Messick III
Ha eav Hélène
Jessica Chaplen
Ambdoul Attoumani
D R Thomas
matt v
Kanhokthorn Leadkeattiwong
Kati Paatela
Damilola Yusuf
Noor wann sherlyana
Jae
James Smith
Forest Master
Hipployta
kirindas
Red Spirit (New Disciple)
Despairing Prince Deo
aMae
Rosamia
Eleanor woodall
shuna
Grace Valencia
Cristina Raileanu
Christiine Govinden-Loh
Cindy
Alina Nguyen
julia
Vy Do
Ciel
Aika
Mary Ruth
Park TaeJoon
KSWatanabe
William
maarita
Sharl
Giang Huynh
Adam Bakanec
Eduard Sture
Leonguard
Sienna Kostencki
Chloris Xu
Jc Cheong
Desirae
Marian Cai
Kuba
Graham
Sheepys
Toby Gleeson-Stack
Monica Berryman
Ralph Fernandez
Maria Medrano
Richard Palfreyman
Fawzi Mohamed
Guillaume
Deborah1827
Samantha Capaul
Dante
Ian
Pure support~
Amanda Bergstrøm
Kanhokthorn Leadkeattiwong
Mut Ou
Gareth Marsden
Solomaize
Harm
*Please note that this page will be updated on a regular basis! If you don't see your name up there yet, do give us some time, thanks! *Confetti & Fireworks* *clap clap clap clap clap*
Thanks for being soooooooooooooooooooooooooooooooooo awesome!!!!!!
Wooooooooooooooooooooooooooots! *cartwheels*