Happy Meter
Welcome to the Happy Meter page where you can see who are the awesome people who have contributed to your extra doses of happiness. Take out all your celebratory stuff and start partying~!!! WOO HOOO!!!!!!!
Genius Doctor: Black Belly Miss 
We have goals on Patreon and they can be unlocked once it reaches that goal~ For now, we've hit all our goals! Join our patreon to enjoy early access chapters!
For an easier reference, you may like to check out the posts that's on our patreon and the amount to unlock that particular chapter would be beside it. So from there you can see how comfortable you are with your finances and pledge the amount.  We'll be looking to increase patron-only posts with our reward structure when possible!
Current Schedule:
Regular Chapters: 6 Regular Happy Doses a Week
Goal 1: 6 Extra Doses of Happiness a Week [Unlocked]
Goal 2: 6 Extra Doses of Happiness a Week [Unlocked]
Goal 3: 6 Extra Doses of Happiness a Week [Unlocked Patreon only]
---
Divine Doctor Fifth Young Miss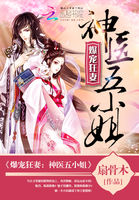 Current Queue: $0/$35
Schedule: 4 Regular Chapters a week
Supported Chapter: $35 per chapter. 1 extra dose of happiness a week
* Please click on our support page to contribute to the queue, thank you! *We like clearing queues at Misty Cloud Translations so if there's a long queue, we may have more than 1 extra dose a week! Thanks for your support!
Hall of Fame for Divine Doctor Fifth Young Miss
♦ Pa Lee
♦ Corine Teo
♦ Terri Ichinose
♦ Winnie Liu
♦ Corine Teo
♦ Winnie Liu
♦ Terri Ichinose
♦ Corine Teo
♦ Isabelle Bedichek
♦ Kristina Hudgins
♦ Heidi Wilde
♦ Kristina Hudgins
♦ Eleanor Woodall
♦ Kristina Hudgins
♦ Amanda Bergstrøm
♦ Candice Phelan
♦ Jon Doan
♦ The Tiggery
♦ Amanda Bergstrøm
♦ Kathy Grimes
♦ Gretchel Leah Buccat
♦ Fabian Sterzel
♦  Wendy Mew
♦  Stephanie Arya
♦  Monica Berryman
♦  Aimee Chugg
---
Mesmerizing Ghost Doctor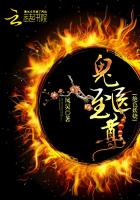 Current Queue: 17 chapters
Schedule: 6 regular happy doses a week
Supported Chapter: The queue is closed for now, let's catch up on the above chapters first. *wink*
♦ Charles Kane
♦ Claire Curran
♦ Pa Lee
♦ Joshua Pieth
♦ Debra Borders
♦ Mai Thao
♦ Valarie Vang
♦ The Nguyen
♦ Kang Vang
♦ Charisse Ceniza
♦ Torsten Maier
♦ Pa Thao
♦ Charisse Ceniza
♦ Kristina Hudgins
♦ Jon Doan
♦ Dania Dorat
♦ Torsten Maier
♦ Kathy Grimes
♦ Aline Bökenkamp
♦ Kathy Grimes
♦ Kaylin Matsumoto-Ariyoshi
---
Prodigiously Amazing Weaponsmith
Curren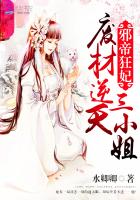 t Queue: 7 chapters
Schedule : 6 Regular Happy Doses a week.
♦ Anonymous
♦ Danijela M.
♦ Debra B.
♦ Kathy G
♦ Teo C.
♦ Kevin L.
♦ Lunar S
♦ Heide W.
♦ Torsten M

♦ Diann Y

♦ Charisse C.

♦ Jin R.

♦Torsten M
♦ Kathy G
♦

Qi H.G.



♦ Kathy G
---
"Meow" [Once again we would like to thank the following supporters for bringing smiles to the world around. Let's give them all a round of applause]
Hall of Fame for Genius Doctor Black Belly Miss
Violet Spirit (Overlord)
Vanessa
Reza Mahesa
Andrew Owende
NookNatu
Tenzin
Mysth
Evelyn Leong
Kang Vang
Brenda Lee
PJ_123
Yoon Myat Thwe
Thet Aung
Cia
Indigo Spirit (Elder)
Trang Pham
Carol Wong
Hue Danh
Nicole Anderson
Tam Julia Le
Blue Spirit (Master)
Janine Carlos
william britton
Charlene Gutu
Corine Teo
Jessie Porter
Francis Sodji
Virginia A Martin
Lussami Saengsouri
Pila
Linh Huynh
Fariza boua
Green Spirit (Senior Disciple)
prin_sesa0506
Lema Waihi
Ghadi hazem
Rachel Su
Rafidah ab rahman
Jillian
Cecile Lam
katann13
Marie
Mikhael Wohlbrunn
Mee Copeland
Zachary
Rosie Cheng
Elin Eriksson
Kablia van
Aquela Parchment
Jan Michael Sønderby
Sonia Cao
P3TRINA
Eilah Manan
Audrey
Katrina Brownsberger
Clyde Luo
Beadgirl
Ryne Collom
walnut611
Nicole Barney
Rina Patel
Sharifah Nur
Nieve Mireia
Yellow Spirit (Disciple Mentor)
Anusha
Andrew Chen
Mallock
Alison
Danijela Music
Tiffany
ZeroXVIII
Mezahre A
Emmy Le
สมพีช คิดว่าจะผอม
Julie Feng
Janet Tidon
Stacey Kate Vasquez
Flavylium
Cheing Jin Huang
Chris Davis
Azjargal Lulla
Tatyana Pisarenko
Daniel Engvall
Danielle Tillman
Lavinha Van-Dúnem
KokoNuku
sophia hargis
Matthew
Audrey Côté
Soulsmsher
Serene
Julie Le
fancytofu
Asean Little
Marissa Surjawan
Jordan Duggan
Sean Kent
Teito
Heidi Wilde
Ghost Fox
halr
Mieko
Nathan Christensen
SleepyPanda
Zycuh ru
Oscar Aleatorius
Eugenie Lobitana
Chin Kim Yen
Maki
Crimson Hermit
Sri Rahayu Siregar
Hikari
paninieater23
Charlotte Solberg
Huong Tran
Rahmi k dewi
Noor Aini Ariffin
NOOR AINI ARIFFIN
Rachapa Suriwong
Serieri
AzothViz
Arike Idowu
Orange Spirit (Ordinary Disciple)
Siti Ahmad
Diana Tang
Yurifairy
Kiddo
Raphael Schelp
aiya03
Cindy Wu
Houa Lee
Ha eav Hélène
paula vang
Dino
Raii
Joanna Kouch
Miharu Amami
Glory Narong
Tuong Vy Nguyen Vo
Jiri Krivak
Evelyn Dimas
SlumberSlug
Alina Nguyen
Tsarina Zaza
Mele
Napat Waiporka
Madhurima Chattopadhyay
Nicolas Lopez
VioletKunoichi
Teerasuwat Silapongsri
Woramate
Diane Tran
Steph
Kanhokthorn Leadkeattiwong
Marcin L
Rosamia
Desirae
Wenyi Zhong
Natalya Holst
HirsuiteGremlin
sliverstrom
Mika Lehtimäki
StopandGo
Yining Tee
Linda C
Anon
caitlin hoy
Alexandra
Rochelle Remolana
Boluwatife Adebanjo
Sterryos
Elinee Sheen
socially_inept_hedgehog
JoWi
chan-chan
Feather
Torsten
Yanyun Gao
James Messick III
Jessica Chaplen
D R Thomas
matt v
Kati Paatela
Noor wann sherlyana
James Smith
Forest Master
Hipployta
kirindas
Red Spirit (New Disciple)
KH
Sara Fuentes
sinan
ayamagotchi
Ray Tong
Agustina Ponvia
MelaniPR
Bonzer Dwatin
rodrigue herve
iWulf
cindy vuong
None-sh
Nathan
RedApple3
Zachary Michael Phillip Clark
Carla Zavala
Lam Hai Chau
ETia
Toyo
MasterWizard7
Alexander Dennis
Fitri
Kaity Brown
Ben Wong
Myrtle Iris Santos
Lumina Rodriguez
aMae
Eleanor woodall
Grace Valencia
Cristina Raileanu
Christiine Govinden-Loh
Cindy
julia
Ciel
Aika
Madi Abdrakhmanov
Mary Ruth
Park TaeJoon
KSWatanabe
William
maarita
Sharl
Giang Huynh
Adam Bakanec
Eduard Sture
Leonguard
Sienna Kostencki
Chloris Xu
Jc Cheong
Marian Cai
Kuba
Graham
Sheepys
Toby Gleeson-Stack
Monica Berryman
Ralph Fernandez
Maria Medrano
Richard Palfreyman
Fawzi Mohamed
Guillaume
Deborah1827
Ian
Pure support~
OlishaDragonheart
Mut Ou
Solomaize
*Please note that this page will be updated on a regular basis! If you don't see your name up there yet, do give us some time, thanks! *Confetti & Fireworks* *clap clap clap clap clap*
Thanks for being soooooooooooooooooooooooooooooooooo awesome!!!!!!
Wooooooooooooooooooooooooooots! *cartwheels*