Welcome to the Happy Meter page where you can see who are the awesome people who have contributed to your extra doses of happiness.
Take out all your celebratory stuff and start partying~!!! WOO HOOO!!!!!!!
Genius Doctor: Black Belly Miss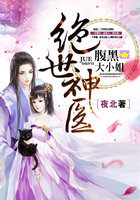 Our Current Schedule is 6 regular chapters a week and now we're on Patreon. Do click on our Patreon page to see how close we are to achieving our goals.
What are goals?
We have goals on Patreon and once we reach our first tier of achieving $500, we'll release an extra dose of happiness to match a regular chapter! Once we've reached our 2nd goal of $1,000, that's another extra dose of happiness! $1,500 and above will have another extra dose of happiness!
On top of that all patrons will get early access to the chapters, depending on the amount you pledge, some as early as 24 hours! We'll be releasing a more detailed reward structure soon!
Scheduled Chapter Release: 6 Regular Chapters a week.
Yay! We've hit our first goal! *fireworks*
Current Schedule: 6 Regular Chapters a week + 6 extra doses of happiness a week
---
Divine Doctor Fifth Young Miss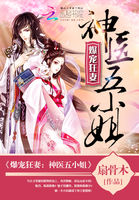 Current Chapters in Queue: 0
Schedule: 2 Regular Chapters a week
Supported Chapter: $35 per chapter. 1 extra dose of happiness a week *
Please click on our support page to contribute to the queue, thank you!
*We like clearing queues at Misty Cloud Translations so if there's a long queue, we may have more than 1 extra dose a week! Thanks for your support!
---
"Meow"
[Once again we would like to thank the following supporters for bringing smiles to the world around. Let's give them all a round of applause]
"Meh…"
Thank you sooooo much! Shoutoutz to our dear donors… 
[Thank you for your token of appreciation! Thanks for adding sparkles into our life~]
Linh Huynh
Ji Kim
Noor Aini Ariffin
Nicole Barney
Jakob Marolt
Cristina Raileanu
Nida Chaithiraphan
Sean Hoogland
Matthew Vargo
Carol Wong
Fawzi Mohamed
---
Hall of Fame for Genius Doctor Black Belly Miss

Violet Spirit (Overlord)
Indigo Spirit (Elder)
Blue Spirit (Master)
Green Spirit (Senior Disciple)
Sharifah Nur
Linh Huynh
Nieve Mireia
Yellow Spirit (Disciple Mentor)
Chimon Rodrigo
John Harrison
Arike Idowu
Mimi
Florian Kröger
Beadgirl
Zachary Paul
Uinise Fuapau
Florian Stuettgen
Noor Aini Ariffin
ShaligaR
Tram Tu
Rodrigue Herve
Sheepys
katann13
Orange Spirit (Ordinary Disciple)
slonik
Shawn T
James Smith
Hikari
julia
Rynna
KSWatanabe
Forest Master
cahmil
Charlotte Solberg
Oyuna Garmaeva
Hipployta
Lema Waihi
kirindas
Red Spirit (New Disciple)
Cheena Rodriguez
Kayla Kigawa
Duyen Nguyen-Ta
Toà n Nguyen
Jae
Jc Cheong
Noor wann sherlyana
Fawzi Mohamed
Guillaume
Deborah1827
Michelle Phalanukorn
Jakob Marolt
Pimeow
Samantha Capaul
Dante
Ian W.
*Please note that this page will be updated on a daily basis! If you don't see your name up there yet, do give us some time, thanks!
*Confetti & Fireworks*
*clap clap clap clap clap*