Lord Meh Meh Contest
Calling all GDBBM & Lord Meh Meh Fans~
We've heard you! What does Lord Meh Meh look like? 
Our competition has officially ended! Thank you everyone for all your contribution! We've set up the like buttons so go ahead and vote for your favourite Lord Meh Meh! (So the like button totally slowed the site down..and we're exploring other ways to make this vote simpler…sor hang in there! We'll be putting up these great art for votes real soon! Thanks! )
And so what I've explored and tried seem to not work very well so let's come down to the old skool way of… *drumroll* COMMENTS!!!! YES! Hahahhahaa, please comment on your favourite number and we'll be tallying the results… Please choose one only. I know, tough choice..ugh!!! They are all sooooo amazing….!!!!!! But…we've said we'd crown one so..we've gotta do it! *hardens heart*
There are 31 artworks for you to vote from but some have submitted a few pics, we'll just count that under one contestant! Woooooooo Hooo!! Let's give everyone a huge round of applause for all the love!!!
Once again, contestants, sorry this dragged on for sooo long! Thanks soooooooo much for your understanding and do drag your friends over to this page to vote! *wink*
Contest: Lord Meh Meh
Voting: 2 June to 18 June
Ready…Let's GO!
*Fireworks and confetti* to start off this contest!
*cartwheels*
We wanna know! In the mystical realms on our readers' boundless imaginations, how does this fluffily and incredibly adorably majestic beast look like?
I'm sure all of Lord Meh Meh's fans around the world have their most impressive and cutest depictions of our most selfless, noble sheep with its insatiable appetite! Not that artistically inclined? Plead, beg, kidnap, grab, grovel at someone's feet….. coerce someone who is, force him/her to read the novel and then let them do their magic as your own personal ring spirit. whahaha.
No such person in mind? Attempt the unknown and grab a pencil…pen…mouse…charcoal…or whatever spirit power you manage to summon up, basically …whatever works. It's just a fun round of tribute to all our fans out there. Who can resist the charm of Lord Meh Meh?
Please submit your original artwork to mistycloudtranslations@gmail.com and we'll be posting the pictures here and then let's put them up to a vote the creations from all our fans and voted by all our fans!!!
Super excited to see our Lord Meh Meh! "Meh~"
Please note that once you submit this entry, you agree to let us use this image at our own discretion. I'm sure we'll have endless fun with it! (Nope we wont doodle over it, rest assured.) We respect everyone's picture!  So let's go! Let's do this and do a tribute to our awesome Lord Meh Meh!
---
Entry 01:
Artist: Ryss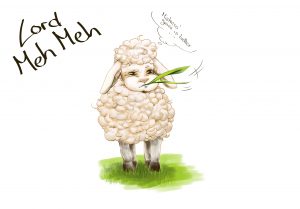 ---
---
Entry 03 & 04:
Artist: LeAnne Gilkes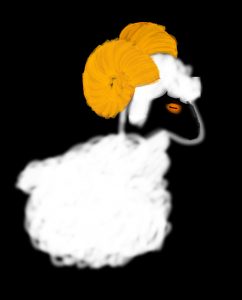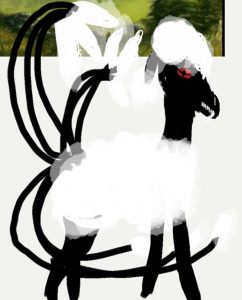 ---
Entry 05 & 06:
Artist: Pandapoker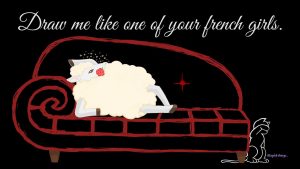 ---
Entry 07:
Artist: MSPaintWookie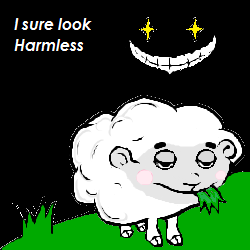 ---
Entry 08 & 09:
Artist: JHQ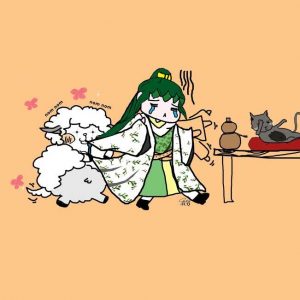 ---
Entry 10:
Artist: Kuro Kitsuneko

---
Entry 11:
Artist: bookworm1307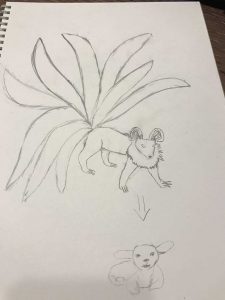 ---
Entry 12:
Artist: Sia Lia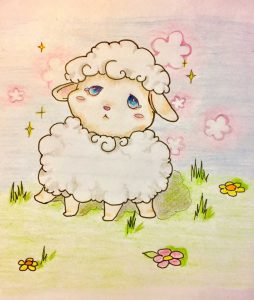 ---
Entry 13:
Artist: Kristy Lee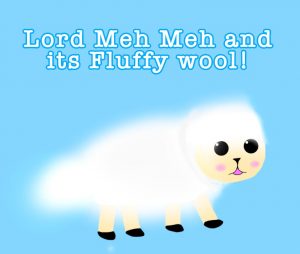 ---
Entry 14:
Artist: Mira L!!

---
Entry 15 to 17:
Artist: Stopandgo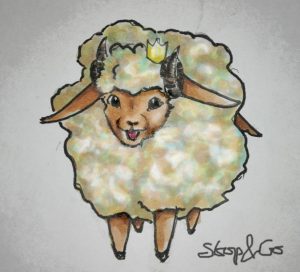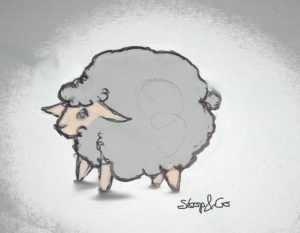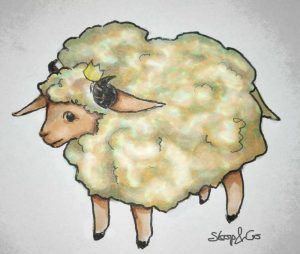 ---
Entry 18:
Artist: Aiki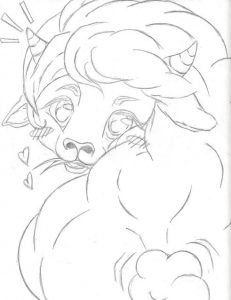 ---
Entry 19 & 20:
Artist: Enna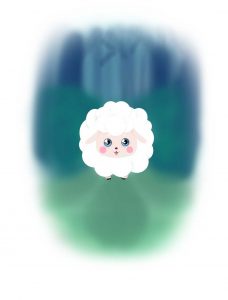 (Lord Meh Meh's first appearance in the Battle Spirit Forest)

---
Entry 21:
Artist: Brie Elic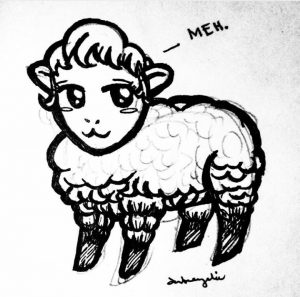 ---
Entry 22:
Artist: tanuja101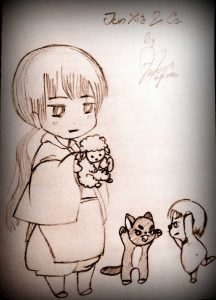 ---
Entry 23:
Artist: Dana Wallace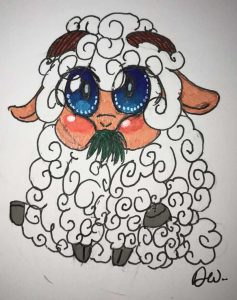 23. Dana Wallace's Lord Meh Meh 
---
Entry 24:
Artist: Seiji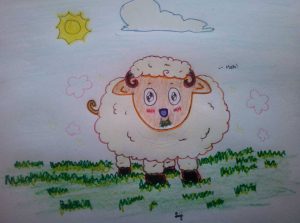 ---
Entry 25:
Artist: KC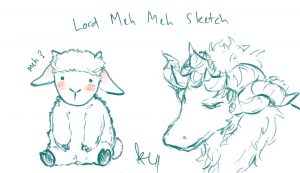 ---
Entry 26 & 27:
Artist: Kiroxsu Ninohaxi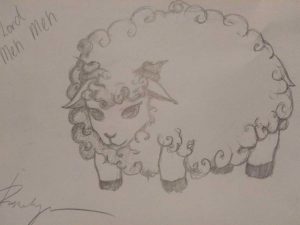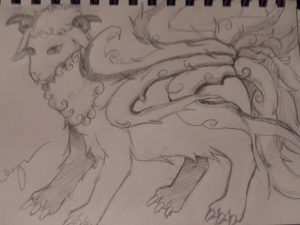 ---
Entry 28:
Artist: Alexa Nenkova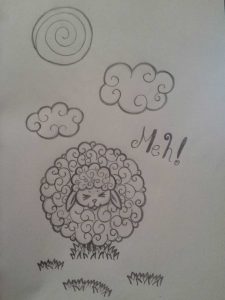 ---
Entry 29:
Artist: RLG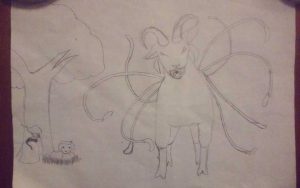 ---
Entry 30:
Artist: Anasia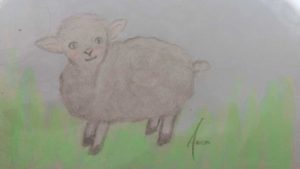 ---
Entry 31:
Artist: Jun Wu Xie Fangirl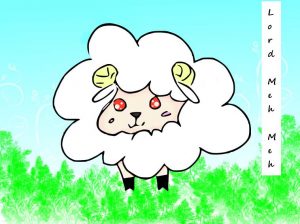 ---
Photo Submission: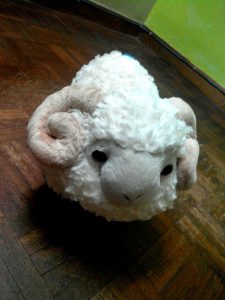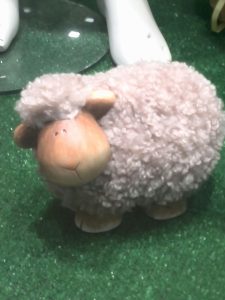 Contributed by Anne Akamz