The Anarchic Consort
Presenting a fresh and exciting novel to add to your daily dose of happiness!
It's by 战七少
Chinese Title : 一世盛欢:爆宠纨绔妃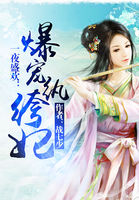 She, a 21st century mercenary queen, had crossed over into a tragically betrayed body of a waste. Waste? She will show them what it means to be a waste!
Betrayed? With the Ancient Manual in her hands, she will astonish all the despicable men and cheap women!
Wait! Didn't everyone say that she was an evil woman which everyone feared? Why is his Third Highness, full of mystery and charisma, so interested in her?
---
Translators: NightShade & Blue Blossoms
Editor: Freeze, Aurora & MistyChapter 47: Two-Faced Highness
Schedule: tba
Chapter 1 part 1: "Annulment Before Marriage"
Chapter 1 part 2: "Annulment Before Marriage"
Chapter 4: "The Illustrious Ghost Palace"
Chapter 6: 'Making Advances with Ghost Palace"
Chapter 7: "Man with the Silver Hair"
Chapter 8: "Armament Master Assembly"
Chapter 9: "Talent at First Glance"
Chapter 10: "Movement of the Red Phoenix Star"
Chapter 11: Having Her as a Disciple"
Chapter 12: Ghost Highness's Interest
Chapter 13: Who is the Red Phoenix Star?
Chapter 14: Ghost Palace Bears Grudges
Chapter 15: Good-For-Nothing Genius
Chapter 16: Crashing into Something
Chapter 18 : Buying the Ghost Palace
Chapter 21: Living Together And Sleeping Together
Chapter 24: Found the Wrong Person
Chapter 25 : It Was Unexpectedly Her
Chapter 26 : Targeted His Highness
Chapter 27: His Highness Attacked
Chapter 28 : Escape From Calamity
Chapter 32: Signing up for Martial Qi
Chapter 33 : Meeting At The Hotspring
Chapter 35: The Two People – Master and Disciple
Chapter 36: Counterattack Starts
Chapter 37: Fame After One Fight
Chapter 38: Venomous Scheme To Frame
Chapter 39: Expel from the Academy
Chapter 40: His Highness' Musings
Chapter 41: I Want To Break Off The Engagement
Chapter 42: Acknowledged Master And Disciple
Chapter 43: Apologize With Palms And Mouths
Chapter 44: Poisonous Thoughts Born Again
Chapter 45: Approach His Highness
Chapter 47: Two-Faced Highness
Chapter 48: Agreeing To The Consort Selection